Welcome to Relax Inn & Suites
Located in Kuttawa, KY near Beautiful Lake Barkley
Where "COMFORT" is our Goal!
We're located off of Highway 62, just ½ miles off of I-24 24, exit 40.  We're also centrally located just a couple miles from Kuttawa Harbor Marina, Lake Barkley, The Eddyville Mall, Venture River Water Park, and Mineral Mounds Golf Course.  We're also just minutes away from Kentucky Lake and Land Between The Lakes where you can enjoy a variety of outdoor activities!  Along with those attractions, there are several dine-in and fast food restaurants within a couple miles that are certain to gratify your needs.  Our establishment offers HD Flat-Screen TV's with over 150 channels (HBO and Cinemax package included), high speed Wi-Fi and many other essential amenities which are complimentary with every room!  We also have rooms allocated for travelers with pets(fee and deposit required). If relaxation, a home away from home, and peace of mind is what you're looking for, we have just the solution!  Most of all, we represent franchise quality at a bargain rate!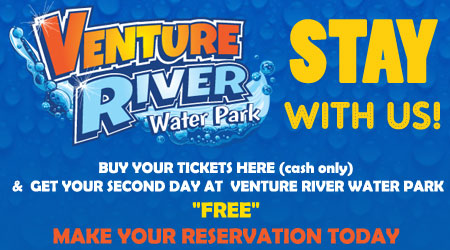 See what our customers have to say about their Stay!
Good morning! We enjoyed our stay with you this last weekend...breakfast was great and very quiet and safe feeling. Thank you so much ....we will be staying with you again ....thank you for having a nice place."
---
I just wanted to thank everyone their for making my stay very comfortable. I will be staying here more often while servicing the Chemical plants in Calvert City. Thanks again"
---
Enjoyed our stay. The room was really clean and bright and found your deflector on the air conditioner to keep curtains back and air flowing into the room was a first. Appreciate the honesty of your staff for having turned in my debit card and your willingness to mail it back to my home address thanks again enjoyed our stay."
---
Thanks again for your concern. I really appreciate. So many hotels do not allow smoking at all that I was not aware of the smoking room until I got the confirmation. You went above the bar for customer satisfaction. Thank you."


---
Enjoyed our stay! Excellent room and breakfast. We enjoyed it and will be back!
---
We enjoyed our stay. We plan to stay there again, next time we visit Kuttawa area. I was glad to see it was pet friendly in case next time I want to bring my dog. The room was clean, in fact, my kids mentioned it even smelled clean. I always like a family owned business. Everyone seemed to be friendly. The breakfast provided and the maid service was both good."
---
We take pride in making sure YOU are Comfortable